Just in case you have one of those pesky Motorola W490 or W510 mobile phones that can't use an mp3 file as a ringtone because your network provider doesn't want to let you do that, well, you can. And you won't have to reflash your phone just to do that, a simple seem edit is enough to do the trick. I won't go over the whole theory of seem editing, if you're not familiar with that, there are plenty of forums and websites on which the process is explained.
The seem in question is 0032_0001, at offset 0xC7 you will find a 0x00 value (or at least that was the value in the particular firmware version that my phone had). All you have to do is a little bit manipulation and enable bit 2. The new value is 0X04, and it did the trick for me. If you're using XVI32 to edit the file, it should go like this: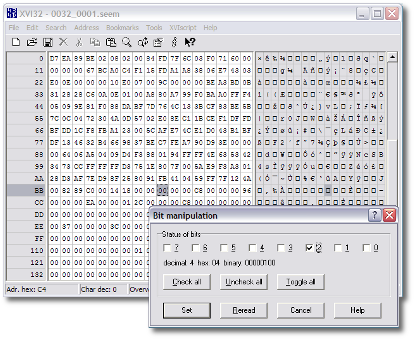 I couldn't find this particular seem modification documented anywhere, so I hope it might be useful for someone. Happy modding!
Later Edit: The initial values might differ, but I have confirmed that bit 2 needs to be enabled for MP3's to be applied as ringtones.